Dewey's 24 Hour Readathon is here. Again! This is my second time participating so I know what to expect and what not to do. I'll try to do as many Hourly Challenges and updates as possible.
And so it begins...
For this read-a-thon I'll be reading a lot of R.L. Stine's Horrorland books. My list has books 3 to 10 (I'll be listeing to book #6, since I don't own a physical copy yet). Perfect books for Halloween. Let the horrors begin!
HOUR 1 - Opening Meme
1) What fine part of the world are you reading from today?
Greece
2) Which book in your stack are you most looking forward to?
All of them. They are pretty much one huge story.
3) Which snack are you most looking forward to?
Haribo Gold-Bears
4) Tell us a little something about yourself!
I love anything creepy or horror themed, so since it's October I decided that my whole reading schedule would include scary books. This is also the case about this readathon.
5) If you participated in the last read-a-thon, what's one thing you'll do different today? If this is your first read-a-thon, what are you most looking forward to?
This is my second 24hour readathon. This time I will read shorter books that I know I can read quickly. Also, I will let myself sleep for a few hours, 4 or 5, during the night so I won't be exhausted tomorrow.
HOUR 5 - Book Staging
I wasn't expecting to find anything but I did! I am so into the Horrorland scene right now this cover just popped into my mind. Of course my little horse is not on fire...
HOUR 8
- Show It Of 3.0
For this year's Show It Off I decided to showcase my two signed books. I won both of them in giveaways and I have to admit I haven't read either but I really want to.
HOUR 12 - Mid-Event Survey
1. What are you reading right now?
My friends call me Monster by R.L. Stine
2. How many books have you read so far?
4
3. What book are you most looking forward to for the second half of the Read-a-thon?
All of them!
4. Have you had many interruptions? How did you deal with those?
No interruptions. Everyone knew I had a Read-a-thon to attent.
5. What surprises you most about the Read-a-thon, so far?
Nothing really. Everything is working perfectly (maybe that!).
HOUR 16
- The Pet Parade
This is my dog Betty. I found her as a two month old puppy on the street, almost two years ago. She is not very book friendly when she is awake because she has this idea that everything I have in my hands is food.
HOUR 18 - Mad Libs
Paragraph from 'My Friends Call Me a Monster' by R.L. Stine:
I had no
pumpkin spice latte
. I was the only
reader
in the world who knew about Mrs Hardesty's
basketball
. I was the only one who could
haunt
her.
HOUR 22 - Best of Your Reading Year
Best New Adult Book of Your Reading Year
This series is amazing. It's NA Dystopian. Each book has a different set of main characters but they are all one big story. I don't think I've ever read anything as good as this. Especially in the New Adult genre which is usually contemporary and all about the sex. So if you want something different, with a lot of action, an amazing set of characters and a great storyline this series is a must.
Best Main Character of Your Reading Year
Tessa is the MC of this series and I am totally in love with her. She is such a true characters. She struggles with things and the choices she has to make but no matter what she always decides to do what's right, even if it means that she would get heart. She doesn't know if she should follow her heart or her mind. I just love this girl.
Best Mystery Book of Your Reading Year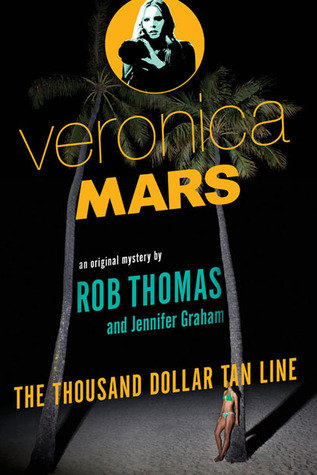 I don't think I need to say much about this. Veronica Mars is back. This book is true to the TV show and listening to the audiobook was a great experience. The mystery was also very interesting. Kept me guessing. I had a ton of theories and was glad to see that the way it played out was surprising yet made sense.
HOUR 24 - End of Event Meme
1)Which hour was most daunting for you?
Hour 12, I was really tired and decided to sleep for 4 hours before continuing with the read-a-thon.
2)Could you list a few high-interest books that you think could keep a Reader engaged for next year?
Anything R.L. Stine writes is sure to keep you on your toes.
3)Do you have any suggestions for how to improve the Read-a-thon next year?
Can't think of anything...
4)What do you think worked really well in this year's Read-a-thon?
The cheerleaders were amazing. I also loved our hourly hosts and the giveaways. I stayed away from twitter this year so I don't know how things were there.
5)How many books did you read?
Six and I am currently reading my seventh one.
6)What were the names of the books you read?
Monster Blood for Breakfast. The Scream of the Haunted Mask. Dr Maniac vs Robby Schwartz. My Friends Call Me Monster. Who's Your Mummy. Say Cheese - and Die Screaming. All written by R.L. Stine.
7)Which book did you enjoy most?
Who's Your Mummy. It was an audiobook and I loved the narrative and the sound effects.
8)Which did you enjoy least?
Dr Maniac and Robby Schwartz.
9)If you were a Cheerleader, do you have any advice for next year's Cheerleaders?
-
10)How likely are you to participate in the Read-a-thon again? What role would you be likely to take next time?
I am in 100%. Once again I'll be a reader.