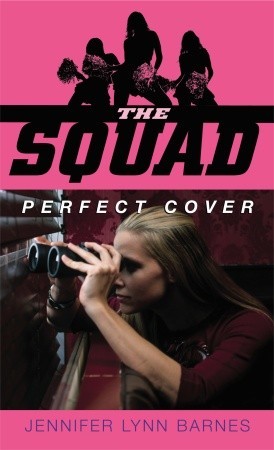 Perfect Cover (The Squad, #1)
by Jennifer Lynn Barnes
Toby Klein never expected that one little invitation to join varsity cheerleading squad would change her life completely. But as she soon finds out these cheerleaders are not your typical girls. They are undercover government operatives. Toby can't turn down the opportunity to join them and soon she finds herself with a makeover and doing things she never though she would, like breaking into the enemy's office and falling for a guy.

This was a really fast-paced and fun read. It was everything you can expect from the blurb. It got 3 star just because I feel like it is aimed for younger readers. But otherwise it was a great way to spend my time while walking my dog. The audio narrator did a pretty good job, considering there were so many girls she had to portrait.

It has been quite a long time since I listened to this one so I don't remember any more comments I had in mind. But if you are into spies and high school drama you might want to give this a try.