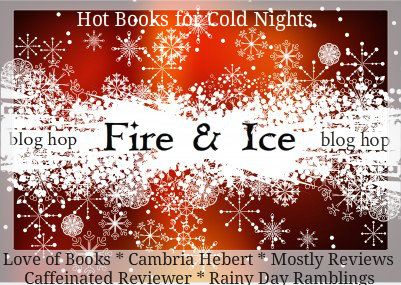 In just a few months Fire & Ice is coming our way. This is a blog hop with tons of giveaways and dozens of participating bloggers and authors.
Anyone can sign up. The only thing you have to do is
pick a book with romance in it, as heavy or light as you want, as long as there is some and it is not erotica
. On the day of your post you can either review the book, do an author/character interview, a author guest post or whatever else you can think of and then
you must giveaway the book
. As simple as that.
So pick your date and contact the hostess for that week. Here's the schedule:
If you want to see the full schedule visit my Fire & Ice Page (top right). If you are an author and want your book to be featured in the hop (that is if the book fits the guidelines) I still have some spots left to fill so email me. If you are a blogger and want to participate just email one of the hosts above.